Order Your Signed Copy of Every Variable of Us by Charles A. Bush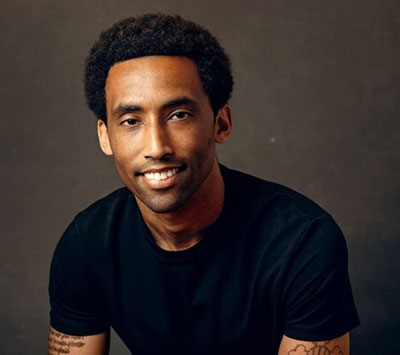 About the Author
Charles A. Bush was raised in Philadelphia, and attended Cabrini University before honing his craft at the University of Oxford. In addition to writing young adult novels, he played professional basketball overseas, spends far too much time obsessing over all things Marvel, has long run out of places to store his mountains of books, and dreams of someday debating literature with Rory Gilmore. Every Variable of Us is his first novel.
About Every Variable of Us
After Philly teenager Alexis Duncan is injured in a gang shooting, her dreams of a college scholarship and pro basketball career vanish in an instant. To avoid becoming another Black teen trapped in her poverty-stricken neighborhood, she shifts her focus to the school's STEM team, a group of self-professed nerds seeking their own college scholarships.
Academics have never been her thing, but Alexis is freshly motivated by Aamani Chakrabarti, the new Indian student who becomes her friend (and crush?). Alexis begins to see herself as so much more than an athlete. But just as her future starts to reform, Alexis's own doubts and old loyalties pull her back into harm's way.
"The author doesn't shy away from showing truths about how poverty affects people, especially in Black communities….Raw and authentic."

Kirkus Reviews
"Bush's social realism combined with insightful representation will appeal strongly to teens ­eager to see themselves and their struggles represented accurately."

School Library Journal
Books will be shipped after the event — on March 11th!