Upcoming Events
Please Note: For in-person events, masks are appreciated in order to help our youngest customers stay safe.
---
Rise of the School for Good and Evil
by Soman Chainani
June 3, 2022 at 6:30pm
Soman Chainani will be at Children's Book World on June 3, 2022 at 6:30pm. Chainani's debut series, THE SCHOOL FOR GOOD AND EVIL, has sold more than 3 million copies, been translated into 30 languages across 6 continents, and will be a major motion picture from Netflix in 2022.
The journey starts here. Every step is filled with magic, surprises, and daring deeds that test courage, loyalty, and who you really are. But they only lead you to the very beginning of the adventures that are THE SCHOOL FOR GOOD AND EVIL.
---
My Hero
Brian Biggs
June 18, 2022 at 7pm
We will be celebrating the release of My Hero on June 18, from 1:00 to 2:00 pm! Author Brian Biggs will be in the store to sign and personalize books!
Awesome Girl heroically saves her daddy from danger in this adorable and funny book, perfect for Father's Day and beyond!
---
Coming Up Short
Laurie Morrison
June 21, 2022 at 7pm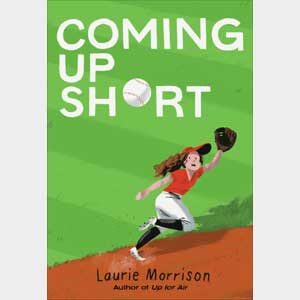 Laurie Morrison will be live at Children's Book World on June 21 at 7:00pm. She will be signing and personalizing her new book Coming Up Short as well as the paperback edition of Saint Ivy.
A heartfelt novel about a softball-loving girl coming to terms with her parents' humanity after a scandal sends shock waves through her town
---
Children's Book World You Tube Channel
Head over to our YouTube channel and check out the archived videos we have of some of our past events!
Visit our Facebook Page to view archived events!
---
Archived Events
Everyone loves Jen Calonita's "Books and Baking" events — click here to see some of our favorites from the past! Gather up your ingredients and bake along as she makes recipes inspired by her own books, and some of her favorites from other authors.