Get your signed book from Adam Cesare!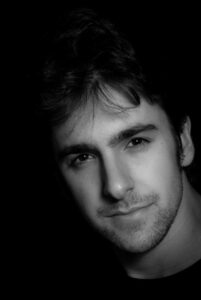 About Adam Cesare
Clive Barker calls Adam Cesare "An author who knows how to make us afraid." His young adult novel Clown in a Cornfield has been optioned for film, won the Bram Stoker Award, and was even a question on Jeopardy! He's an avid fan of horror cinema and provides book and movie suggestions on his YouTube and Tiktok accounts. He lives in Philadelphia.

About Dead Mall by Adam Cesare
The Penn Mills Galleria is about to be demolished. Five teens sneak into the mall to take a last look around before it's gone. However, while Penn Mills has been closed for years, the mall is far from abandoned. A night of exploration becomes a shopping spree from hell. The teens must contend with the sprawling, transformative cosmic horror of Penn Mills or be trapped forever within the Dead Mall. Collect the four-issue miniseries.

About Clown in a Cornfield 2: Frendo Lives by Adam Cesare
It's an all-new horror classic about what happens when the truth is the last thing we want to believe, from Bram Stoker Award-winner and master of thrills and chills, horror legend Adam Cesare.
Clown in a Cornfield was 2020's Bram Stoker Award Winner for Superior Achievement in a Young Adult Novel. Clown in a Cornfield 2: Frendo Lives is perfectly set to attract old and new fans to the series. Please note: The paperback is currently available for pre-order and will be shipped as soon as available. Scheduled publication date is August 29, 2023.
After barely making it out of the Kettle Springs cornfields alive, Quinn's first year away at college should be safe and easy. All she wants is to be normal again.
But instead, Quinn finds that her past won't leave her alone when she becomes the focus of online conspiracy theories that claim the Kettle Springs Massacre never happened.
When a murderous clown attacks Quinn at a fraternity party at the same time that another goes after her father in Kettle Springs, Quinn realizes that the facts alone are never going to save her. Her only option is to go back into the cornfields, back where the nightmare began, to set the record straight the only way she knows how. Because when the truth gets lost in the lies, that's when people start to die.
And don't miss the first book in the Clown in the Cornfield Series!