Lisa Graff: Selected Titles
We are thrilled to welcome back friend of the store Lisa Graff for the launch of her newest middle grade novel, Rewind.  Lisa will be signing and personalizing purchased books in person at CBW on September 12, 2023!
Pre-order yours today!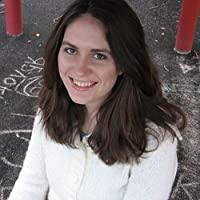 Back to the Future meets When You Reach Me in this powerful novel by National Book Award nominee Lisa Graff.
As far as twelve-year-old McKinley O'Dair is concerned, the best thing about living in Gap Bend, Pennsylvania, is the Time Hop—the giant party the town throws every June to celebrate a single year in history. That one day is enough to make the few things that aren't so fantastic about McKinley's life—like her crabby homeroom teacher or her super-scheduled father—worth suffering through. And when McKinley learns that this year's theme is 1993, she can't wait to enter the Time Hop fashion show with a killer '90s outfit she's designed and sewn all on her own. But when the Time Hop rolls around, nothing goes as planned. In fact, it's the biggest disaster of McKinley's life.
Before she knows what's hit her, McKinley somehow finds herself in the real 1993—and it's not all kitschy parachute pants and Jurassic Park. All McKinley wants is to return to the present, but before she can, she's going to have to make a big change—but which change is the right one?
This humorous and heartfelt novel about destiny and self-discovery shines a poignant light on the way life could play out—if a person is given a chance to rewind.
About Lisa Graff
Lisa Graff (lisagraff.com) is a critically acclaimed and award-winning author. Her books have been named to more than seventy state award lists and have been touted as best books of the year by booksellers, teachers, and librarians. A Tangle of Knots was long-listed for the National Book Award in 2013. Lisa Graff lives with her family just outside of Philadelphia. Follow her on Twitter @LisaGraff.
Chapter Books
Picture Books
The Expanding Universe — Martin Leicht and Isla Neal